Homer's Picture Gallery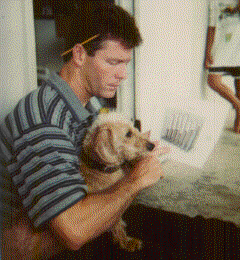 Homer plots meet strategy with Randy Glenn,
Club Manager from 1993-2001, (shown holding "The Graph").
Homer and Jason debate the
merits of the track start.
Homer, the official greeter for all
Snee Farm home meets.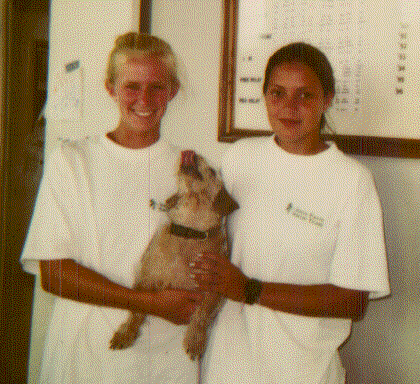 Long-time (1997-2002) coaches Kelly V. (L) and Kelly K. (R)
celebrate with Homer after evading
yet another unsuccessful "dognapping"
attempt by the Parkshore Piranhas.