Welcome to the Snee Farm Swim Team Home Page. Snee Farm is located in Mount Pleasant, a suburb of Charleston, South Carolina. The team competes in the Coastal Carolina Aquatic Association, a summer-league that was formed in 1968.
Please explore this site and our Facebook page "Snee Farm Swim Team" to learn more.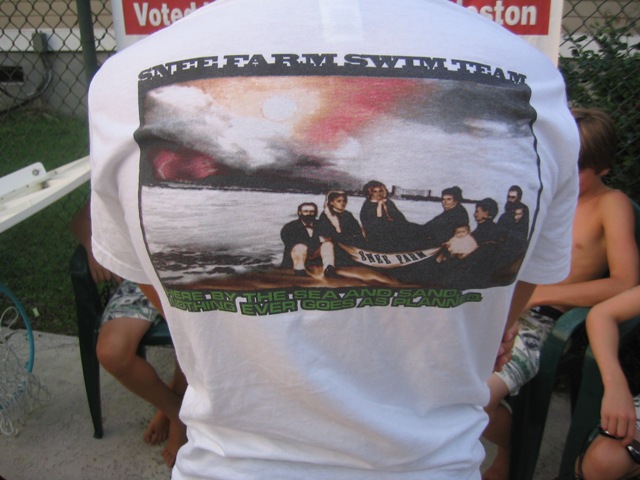 Check the "Current Year" link for more information about this season.
50th Anniversary Party and Holiday Drop-In- 2:00-4:00 PM - December 11, 2021
2021 is the 50th anniversary of Snee Farm Swim Team. We'll be holding a drop-in on the pool deck on December 11. Interested in helping, etc.? Please contact Nicola Tirpak (nicola.tirpak@gmail.com) or Team Representative Stephanie Davey (sfstreps@gmail.com).
2022 Season Registration & Contact Info
You can register for Summer 2022 any time and/or sign up for our email list for updates and news about the 2022 season. Just contact Team Rep Stephanie Davey (sfstreps@gmail.com), Team Rep Jenn Maher (843-327-2053 jennifermaher@bellsouth.net), or e-mail Jason Kreutner (Head Coach).
2022 Season - Practices
Practice will begin in April.
2022 Championship Meet
The 2022 Championship Meet dates are July 8-10.